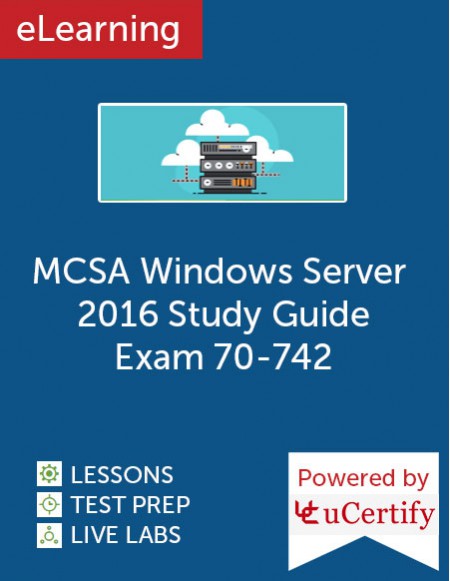 Prepare for the Microsoft 70-742 exam with the MCSA Windows Server 2016 course and lab. The lab provides a hands-on learning experience in a safe, online environment. The MCSA 70-742 course and lab contain interactive learning resources and completely covers the Microsoft 70-742 exam objectives. The course and lab teach you how to install, administer, and maintain Active Directory; implement GPOs, understand certificates, configure access and information protection solutions; and more.

Our eLearning includes:
Lessons with quizzes, flashcards, and a glossary of terms.
Test prep including pre- and post-assessment as well as full-length practice tests.
Live, virtual-machine-based labs.
Video tutorials.


MCSA Windows Server 2016 Study Guide: Exam 70-742 eLearning