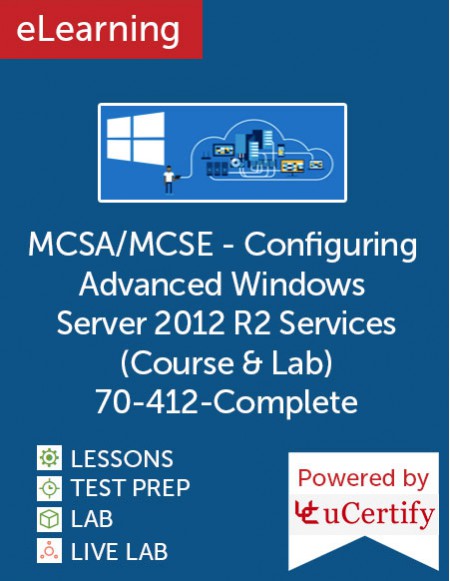 Prepare for the Microsoft 70-412 exam with the Configuring Advanced Windows Server 2012 R2 Services 70-412 course and lab. Lab simulates real-world, hardware, software and command line interface environments and can be mapped to any text-book, course and training. The course and lab cover all the objectives of Microsoft 70-412 exam and include topics such as configuring and managing high availability, configuring file and storage solutions, implementing business continuity and disaster recovery, configuring advanced network services, and more.

Our eLearning includes:
Lessons with quizzes, flashcards, and a glossary of terms.
Test prep including pre- and post-assessment as well as full-length practice tests.
Live, virtual-machine-based labs.
Video tutorials.


MCSA/MCSE - Configuring Advanced Windows Server 2012 R2 Services (70-412 complete) (Course & Lab) eLearning