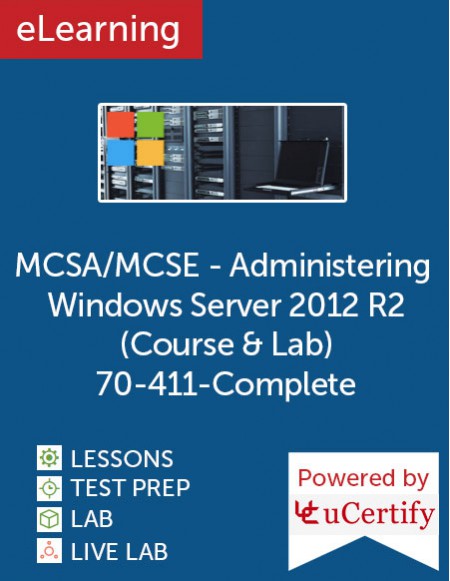 The MCSA/MCSE - Administering Windows Server 2012 R2 Course & Lab offer interactive learning resources that help candidates prepare for the Microsoft MCSA 70-411 certification exam. The lab can be mapped to any course, textbook, or training, therefore, adding value and hands-on components to virtually any training. The course and lab cover the 70-411 exam objectives and provide hands-on learning to deploy, manage, and maintain servers; configure file and print services; configure network services and access; configure and manage Active Directory; configure and manage Group Policy; configure network policy server infrastructure, and more.

Our eLearning includes:
Lessons with quizzes, flashcards, and a glossary of terms.
Test prep including pre- and post-assessment as well as full-length practice tests.
Live, virtual-machine-based labs.
Video tutorials.


MCSA/MCSE - Administering Windows Server 2012 R2 (Course & Lab) (MCSA 70-411 complete) eLearning