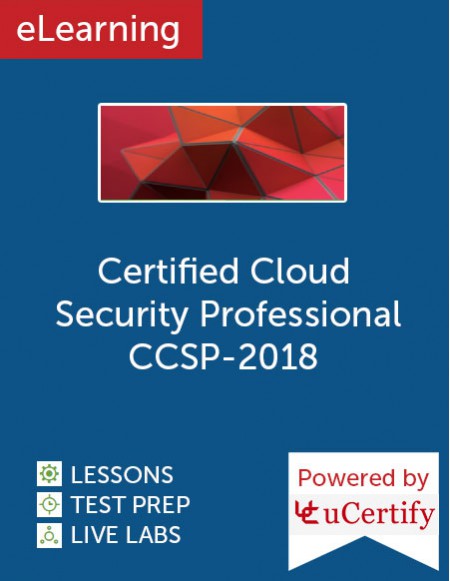 Gain hands-on experience for the ISC2 CCSP certification exam with Certified Cloud Security Professional course and performance-based lab. The lab offers a virtual environment for users to explore and learn. The course covers all the objectives of the ISC2 CCSP exam and includes topics such as Architectural Concepts and Design Requirements; Cloud Data Security; Cloud Platform and Infrastructure Security; Cloud Application Security; Operations; Legal and Compliance. The ISC2 CCSP course offers the cloud professional, a solid foundation for taking and passing the Certified Cloud Security Professional (CCSP) exam.

Our eLearning includes:
Lessons with quizzes, flashcards, and a glossary of terms.
Test prep including pre- and post-assessment as well as full-length practice tests.
Live, virtual-machine-based labs.
Video tutorials.


Certified Cloud Security Professional (CCSP-2018) eLearning