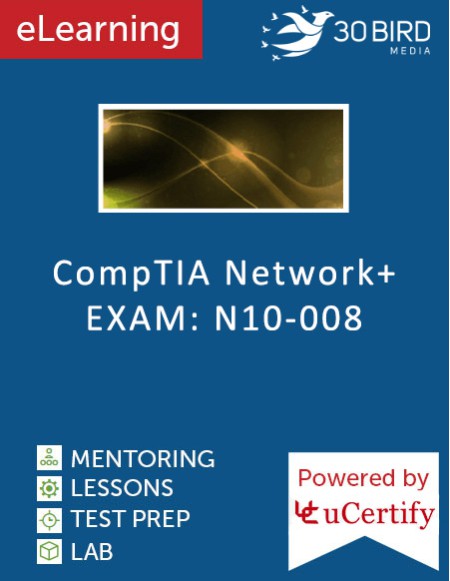 Gain hands-on experience to pass the CompTIA Network+ certification exam with the CompTIA Network+ course and lab. Interactive chapters and hands-on labs comprehensively cover the N10-008 exam objectives and provide knowledge in areas such as networking technologies, including installation, configuration, troubleshooting, peripherals, protocols, and more. The CompTIA Network+ study guide will help you get a full understanding of the challenges you'll face as a network administrator.

Our eLearning includes:
Lessons with quizzes, flashcards, and a glossary of terms.
Test prep including pre- and post-assessment as well as full-length practice tests.
Live, virtual-machine-based labs.
Video tutorials.


CompTIA Network+ N10-008 eLearning