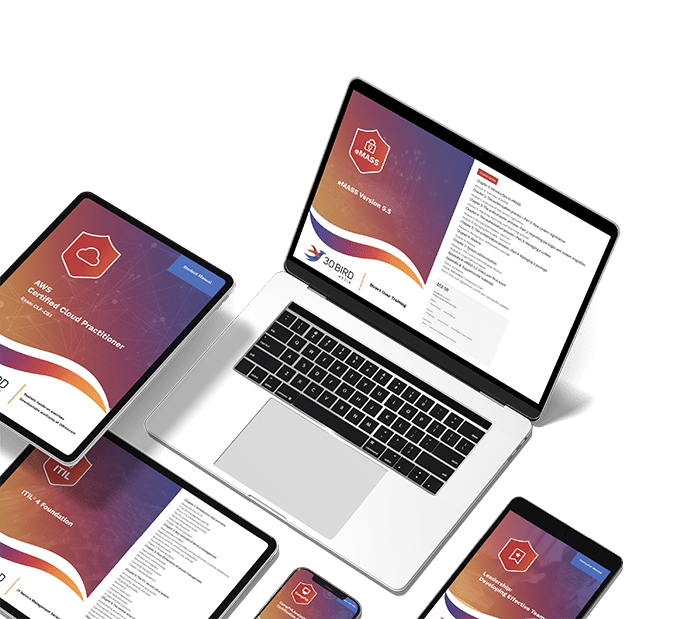 Innovative IT Courseware for Tomorrow's Tech Leaders
We're 30 Bird, and we're glad you found us. Now you can relax. We'll help you address your learning needs.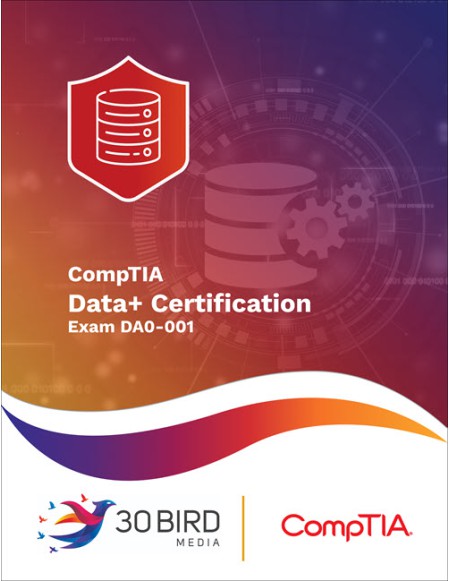 CompTIA Data+ Certification DA0-001 provides the knowledge needed to understand and implement data analysis and reporting techniques in support of organizational business requirements, in order to inform decision-making. This includes mining and manipulating data, understanding and applying statistical methods, and more.
Shop Course >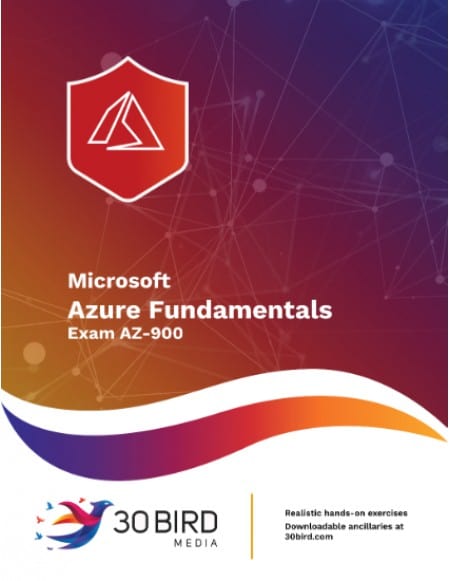 This course provides basic knowledge of Microsoft Azure, cloud concepts, Azure cost management and Service Level Agreements, core Azure services, core solutions and management tools, general security and network security features, and identity, governance, privacy, and compliance features.
Shop Course >
Training Courseware Experts
We have everything you need to energize, motivate, and edify your students.
Ultimately, it's all about your success in teaching and learning. We're here to help you get results.
Tired of talking to robots? At 30 Bird, we are helpful, friendly, and real people committed to providing you with all the support you need, when you need it.
You want it your way, and with quality. We've got you covered: various formats, flexible lab delivery, with your branding. All at the same high quality. And all of it at prices custom-tailored to help your business excel.
For our Instructional Design Team, it's all about the content. We engage in standard instructional design practices to create our courseware, and we employ the best subject matter experts in the industry. Our guiding principles are clarity, accuracy, and consistency. The more effortless and transparent our courseware is for you to teach or learn from, the better we've done our job.
Don't take our word for it—get in touch and get some samples. We know you'll like what you see. We pride ourselves on keeping current, so we update our living courseware whenever objectives, software, or your specific requirements demand it.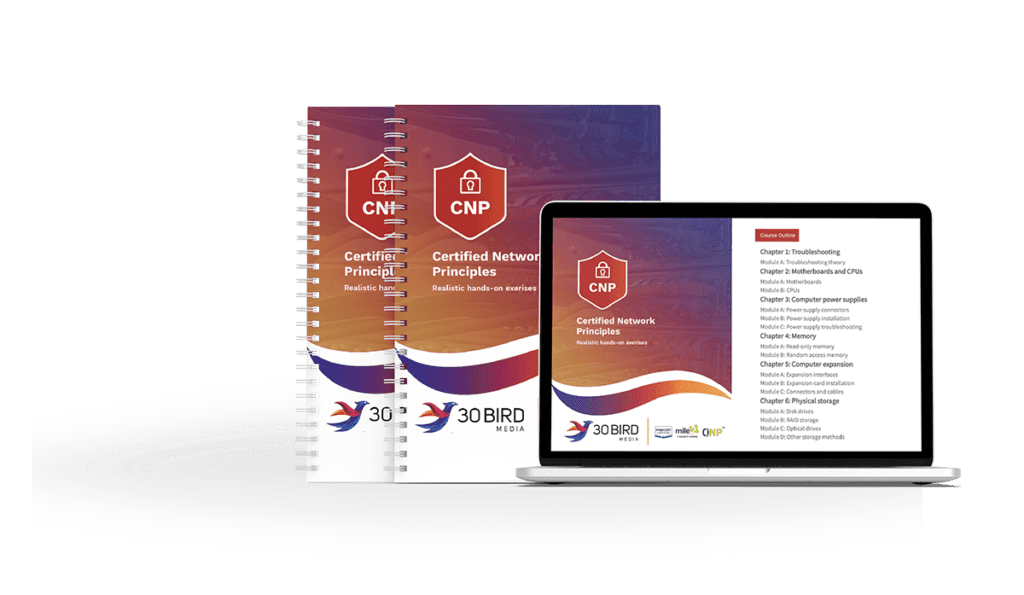 We pride ourselves on easy ordering and personal customer service.
Let's get started!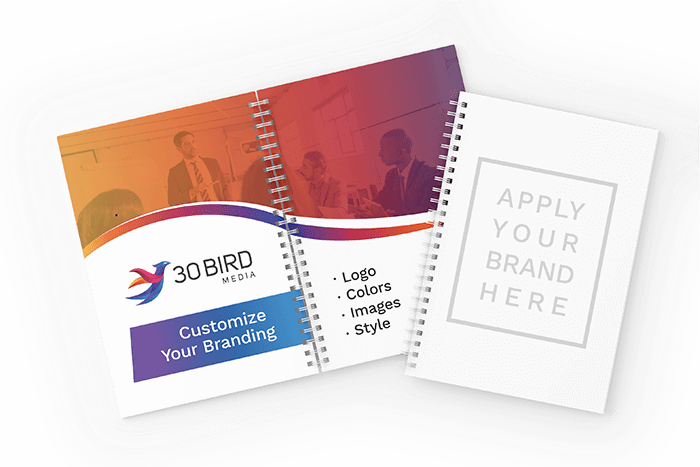 Make it Yours with Branding and Customization
We're here to enable your business and make it shine. We'll help you brand your courseware to make it instantly recognizable and memorable to your students. Want to combine courses, or add or remove lessons? No problem! You won't believe how affordable all this is: a low, one-time setup fee and fair prices on Your Courseware.
We're committed to being an active partner in helping your business succeed.
"At Freewater Technologies, we think of 30Bird not just as a courseware vendor; we actually consider them a partner. That partnership goes both ways: they seek out our input and recommendations. Most importantly, the content of the courseware and the labs are exceptional."
"In today's world of the new norm, the workplace landscape changed very rapidly, having to adopt a new way to use tools and programs to connect and collaborate. Many colleagues did not have the expertise to use the features and functionalities of programs like Microsoft Teams and Zoom. "30 Bird Media created a clean and customized reference card for Teams and Zoom, highlighting all the tips and tricks on a single document, which we distributed to the entire organization. 30 Bird was extremely quick in creating, printing, and delivering the hard-copy materials. "I recommend 30 Bird because they solved a pain point for us while making the experience pain-free. Our sales organization are now equipped to collaborate in the new norm thanks to their reference products."
"Amazing textbooks and instructional materials (labs, PowerPoint slides, etc.). Very thorough, accurate, and easy-to-follow curricula. Prompt and continuous improvement of courseware. I cannot say enough about 30 Bird's superior products and stellar customer service. I use their materials in college courses and have highly recommended them to IT business and education partners."
"30 Bird never disappoints. Their customer care team is phenomenal! I always get the best pricing, and my orders arrive quickly."
In the world of cloud computing, Microsoft Azure is a leading player. With more and more companies moving towards the cloud, the demand for skilled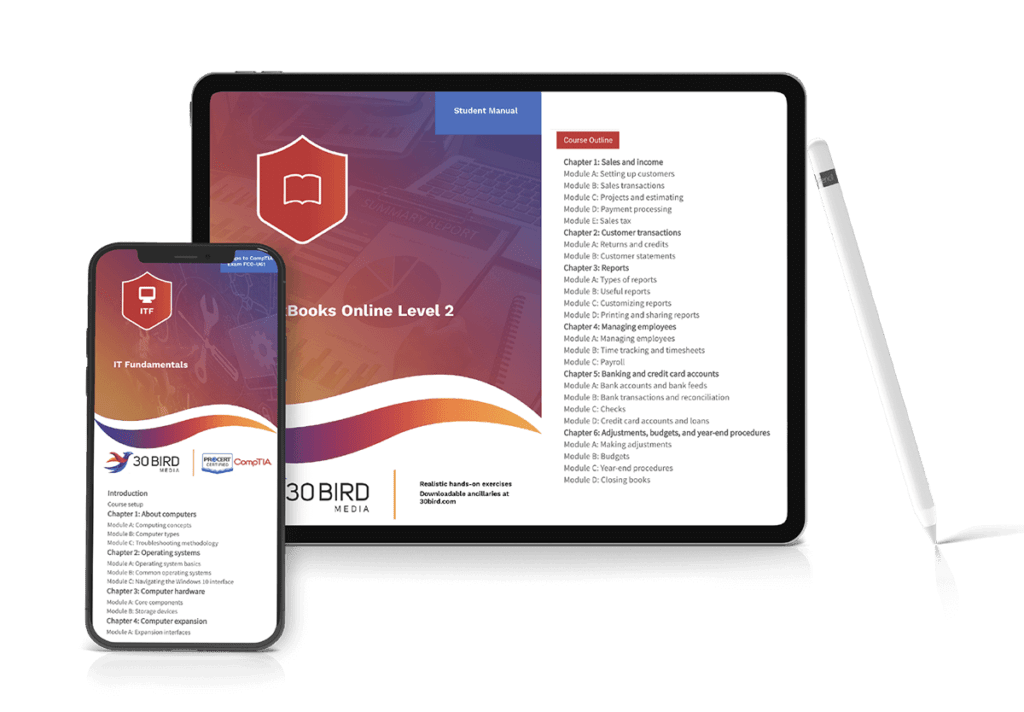 Our specially targeted courseware runs the gamut:
Plus, we're constantly expanding our massive library of training and educational materials. Our Instruction Designers all have decades of technical expertise and experience. In addition, we engage subject matter experts who are proven leaders in their field. All of this ensures that we're able to provide you with a training/learning solution of the highest quality that's up to date.
We're here to enable your business. Talk to us about branding your courseware so your students know who you are. Want to combine courses or add or remove lessons? You won't believe how affordable all this is: a low, one-time setup fee and then fair prices on Your Courseware.